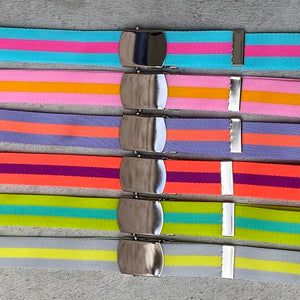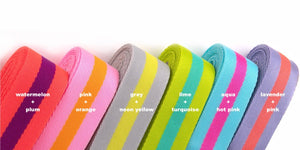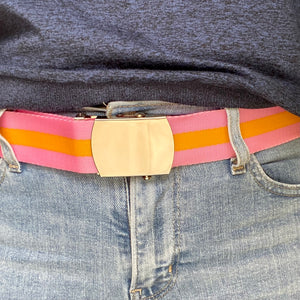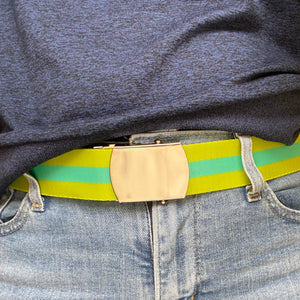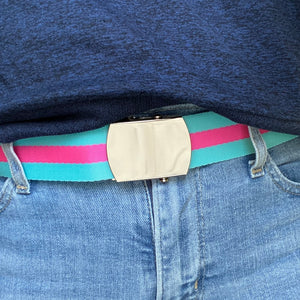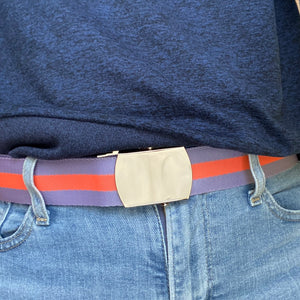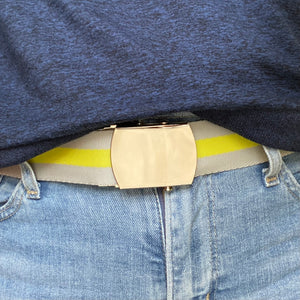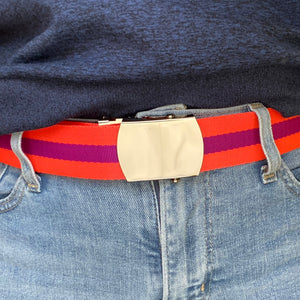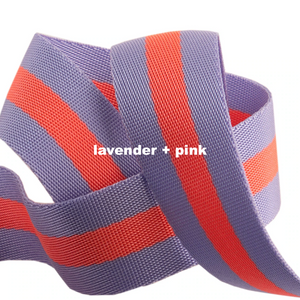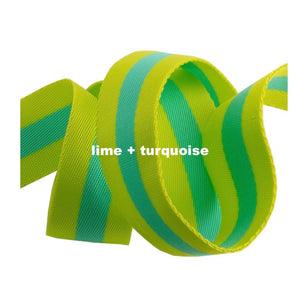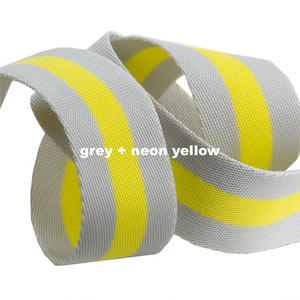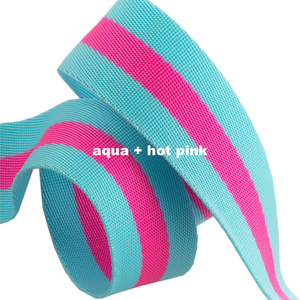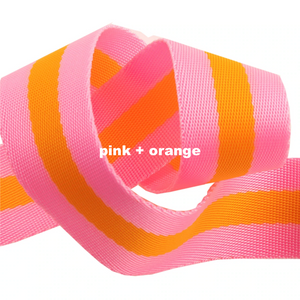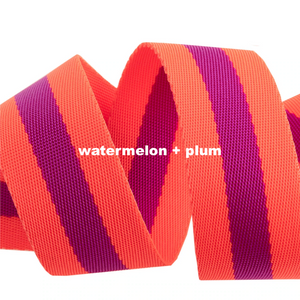 belts: available in 6 awesome colours!
• love colour? these limited edition belts are for you! 
• made from 1.5" wide nylon webbing in some very fun colour combinations!
• overall belt length is 51" and with a 5'' 'tail' the belt length is 44"
• the buckle is a shiny nickel finish with a bar roller closure, which is easy to use and easily adjustable
• simply cut off the excess webbing (from the end that is attached to the buckle) that you don't need and seal the edge with the flame/heat from a lighter (to prevent fraying)
• these belts are UNISEX and available in SIX colours!
• super lightweight and durable and FUN!!!!
• work • gym • play • travel
• please note: colours may appear differently as all computer screens display colours in their own little way

• WASHING INSTRUCTIONS: simply remove the buckle, wash gently using mild dish soap and a soft toothbrush- then rinse and remove excess water using a towel- hang vertically with the tip at the top

NOTE:
1) please reach out if the colour you want is sold out- it may just mean that i need to make more 
2) please reach out if you need a custom size
---